Apericene to the sound of summer
Mariotti Farm, in cooperation with "Vite Maritata – centro di degustazione e ristoro" helds dinners in the magnificent atmosphere of our historic vineyard.
Event dates:
wednesday august 17th
friday august 19th
wednesday august 31st

(event rescheduled for tuesday august 30th due to bad weather condition)
The event begins at 08:00 p.m. with a free welcome drink, following with our fine dinner in the vineyard.
Menu:
– Welcome Drink;
– Croutons;
– First course (different every evening);
– Cold cuts and cheese;
– Piadina sfogliata (Italian Wrap);
– Side dishes;
– Dry cookies;
– Coffee;
– A wine glass of our best labels:
Price per person € 28.00
Extra wine glass € 4.00; Wine bottle € 10.00
Reduction for children:
3 to 12 y.o. € 19,00
Reservation required at: 3397536641 or WhatsApp
The event can be rescheduled in case of bad weather conditions
Our customers can enjoy cultural moments thanks to our special guests:
Local writers and poets who will talk about their inspiration, that gave birth to their poems and books about our fascinating landscapes.
DJ set won't be missing:
Funny DeeJay
Alessandro DJ
They will make the atmosphere even better.
Event rescheduled for tuesday august 30th due to bad weather condition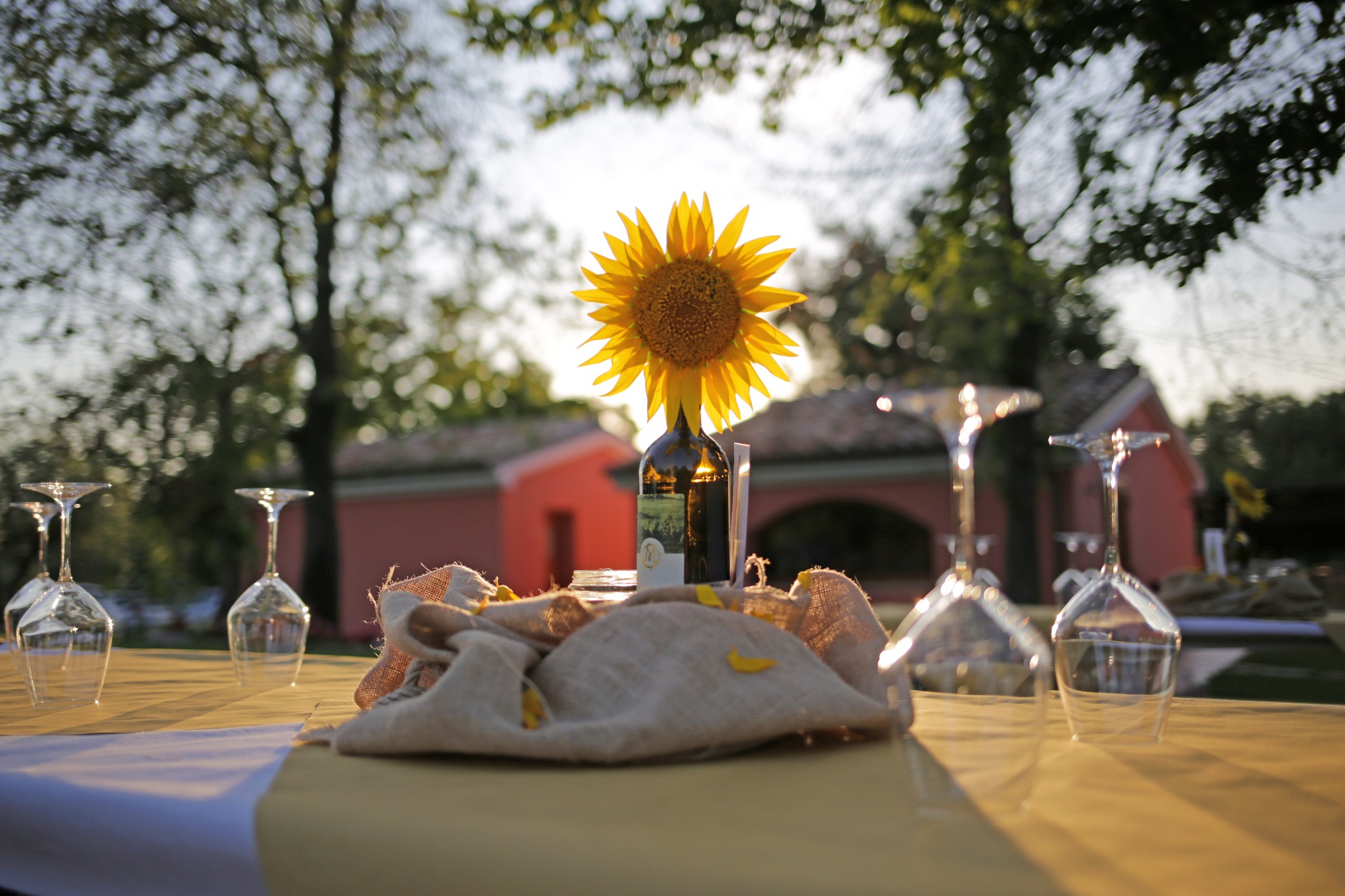 Visit Us
Azienda Agricola Mariotti
Address: Via delle Cave 3
61030 Montemaggiore al metauro
Phone: (+39) 0721 891370
Mobile: (+39) 346 0292041
FARM
EVENTS
PRODUCTS
Opening Hours
Monday

8:30 - 12:30 / 15:00 - 19:00

Tuesday

8:30 - 12:30 / 15:00 - 19:00

Wednesday

8:30 - 12:30 / 15:00 - 19:00

Thursday

8:30 - 12:30 / 15:00 - 19:00

Friday

8:30 - 12:30 / 15:00 - 19:00

Saturday

8:30 - 12:30 / 15:00 - 18:00

Sunday

Closed
Newsletter