Art in Wine Lable
Mariotti farm shall participate to "La Staffetta del Bianchello 2022 Edition". An unique and important event to discover the origins of our history and traditions.
Staffetta del Bianchello stops along Mariotti's historical rows to discover the connection between art and wine lables.
Date & Time: Saturday august 27th @ 07:30 p.m.
Event Program:
Vegetarian menu available on request
It will be possible to become a partner of Associazione Culturale Camminando Sui Tuoi Passi (cultural association organizing "L' Altra Staffetta" and "La Staffetta del Bianchello") at a cost of € 5,00 to be paid during the event.
Price per person: € 35,00
Reduction for children:
7 to 15 y.o. € 20,00
0 to 6 y.o. Free
Direct payment at the cellar
Raffaele Papi 3486416335
Anna Bracci 3391872243

Limited seats
Advanced reservation required at Camminando sui Tuoi passi cultural association: 3668132863 or Whatsapp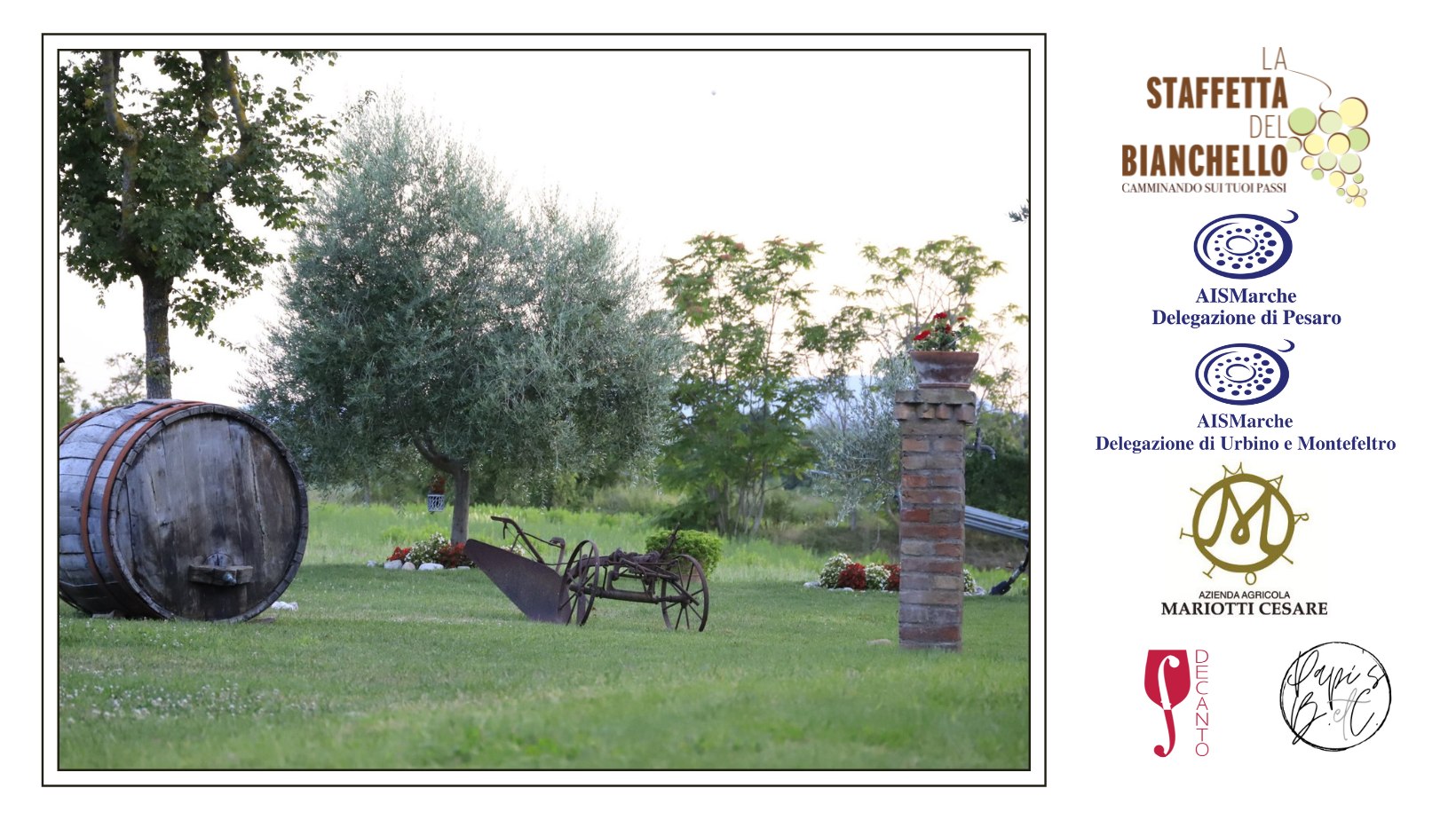 Visit Us
Azienda Agricola Mariotti
Address: Via delle Cave 3
61030 Montemaggiore al metauro
Phone: (+39) 0721 891370
Mobile: (+39) 346 0292041
FARM
EVENTS
PRODUCTS
Opening Hours
Monday

8:30 - 12:30 / 15:00 - 19:00

Tuesday

8:30 - 12:30 / 15:00 - 19:00

Wednesday

8:30 - 12:30 / 15:00 - 19:00

Thursday

8:30 - 12:30 / 15:00 - 19:00

Friday

8:30 - 12:30 / 15:00 - 19:00

Saturday

8:30 - 12:30 / 15:00 - 18:00

Sunday

Closed
Newsletter