Dinner in the Vineyard 2018
Mariotti's farm celebrates the pleasant summer nights with a dinner along the Farm enlighted rows.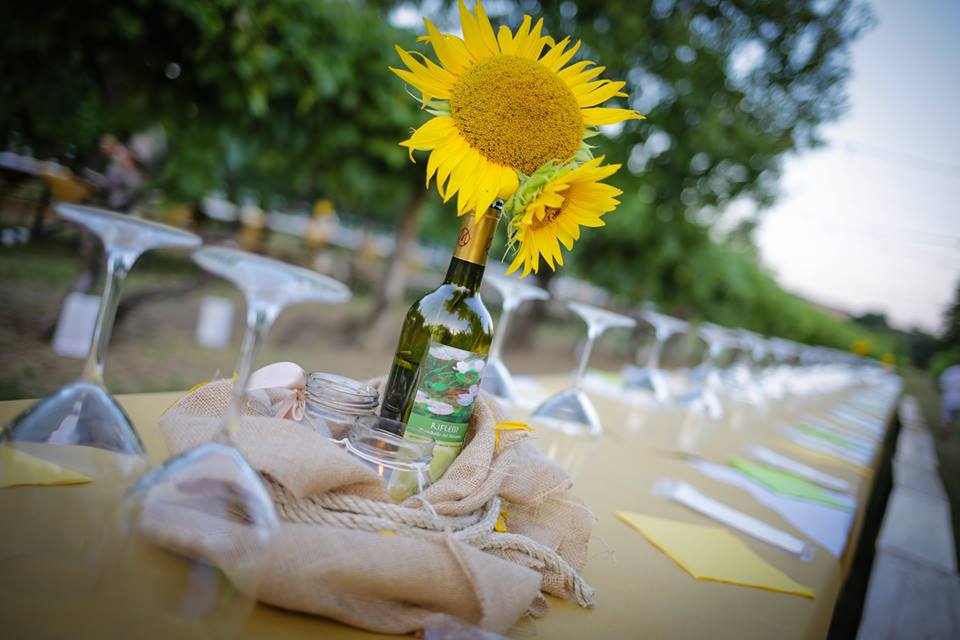 The Dinner will be held in two days:
JULY 14th: dinner in the Vineyard starting at 08:00 p.m. with a set menu including meat main courses and the farm fine wine. The jazz band Sack And The Fatbones will perform to make the atmosphere even better
€ 35,00 per person
JULY 28th: the dinner along our hystorical rows will begin at 08:00 p.m., where the Duo Voodoo Child will perform. At sunset, a seafood menu and our best wine lables will be served at the table while listening emotional folk, blues and reggae music.
€ 45,00 per person
Info and reservations at: 3397536641
Reduction for children:
3-5 years € 15.00
6-12 years € 25.00.
Visit Us
Azienda Agricola Mariotti
Address: Via delle Cave 3
61030 Montemaggiore al metauro
Phone: (+39) 0721 891370
Mobile: (+39) 346 0292041
FARM
EVENTS
PRODUCTS
Opening Hours
Monday

8:00 - 12:30 / 15:00 - 19:30

Tuesday

8:00 - 12:30 / 15:00 - 19:30

Wednesday

8:00 - 12:30 / 15:00 - 19:30

Thursday

8:00 - 12:30 / 15:00 - 19:30

Friday

8:00 - 12:30 / 15:00 - 19:30

Saturday

8:00 - 12:30 / 15:00 - 19:30

Sunday

Advance Reservation Required
Newsletter