La Staffetta del Bianchello 2018 Edition
Mariotti's farm shall participate to "La Staffetta del Bianchello 2018 Edition". An unique and important event to discover the origins of our history and traditions.
Saturday July 7th beginning at 5:30 p.m.
Meeting point at Mariotti's farm and guided walking tour through the lands of Metauro's valley.
Visit to the places where the Metauro river battle was fought. (story goes that the Roman empire won the battle thanks to the wine of our land, Bianchello).
Dinner in the magical and quiet atmosphere of our vineyard
Menu
– Sardinian gnocchetti with eggplant, sausage and fossa cheese
– Piadina with selected codcuts from Fraticelli's buthery and cheese from Cau&Spada farm.
– Mariotti's Bianchello wines: Riflessi, Piandeifiori and Asdrubale
Meeting Rodolfo Tonelli, a great poet of the Tenebrosi Accademy, famous for its poems and essays about the "Bianchello" and Metauro's valley battle.
€ 20.00 per person
Info and reservations: 3397536641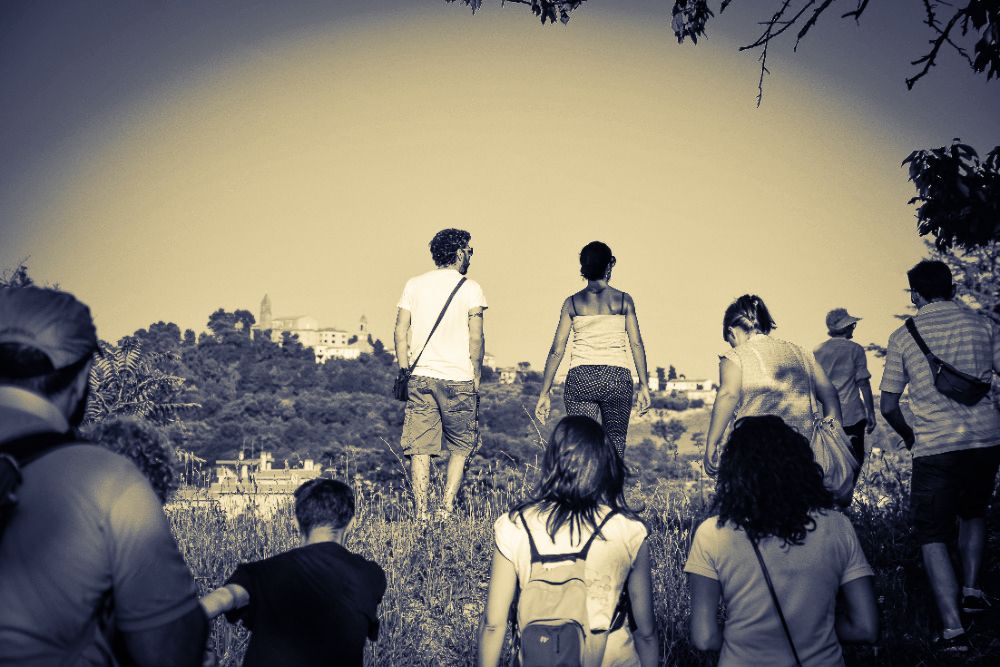 Visit Us
Azienda Agricola Mariotti
Address: Via delle Cave 3
61030 Montemaggiore al metauro
Phone: (+39) 0721 891370
Mobile: (+39) 346 0292041
FARM
EVENTS
PRODUCTS
Opening Hours
Monday

8:00 - 12:30 / 15:00 - 19:30

Tuesday

8:00 - 12:30 / 15:00 - 19:30

Wednesday

8:00 - 12:30 / 15:00 - 19:30

Thursday

8:00 - 12:30 / 15:00 - 19:30

Friday

8:00 - 12:30 / 15:00 - 19:30

Saturday

8:00 - 12:30 / 15:00 - 19:30

Sunday

Advance Reservation Required
Newsletter