Summer Wine Tasting
Mariotti Farm helds, an unique wine tasting experience taking place along its historical rows, in a peaceful countryside atmosphere.
The tasting will include 6 wine lables of you choice to be paired with delicious appetizers.
Event dates: every monday, tuesday and thursday from 17:00 to 19:00.
On tuesday, our wine tasting tour will be also available in english, german and dutch.
Reserve now!
Price per person € 15,00
Reservation required at: 3397536641 or WhatsApp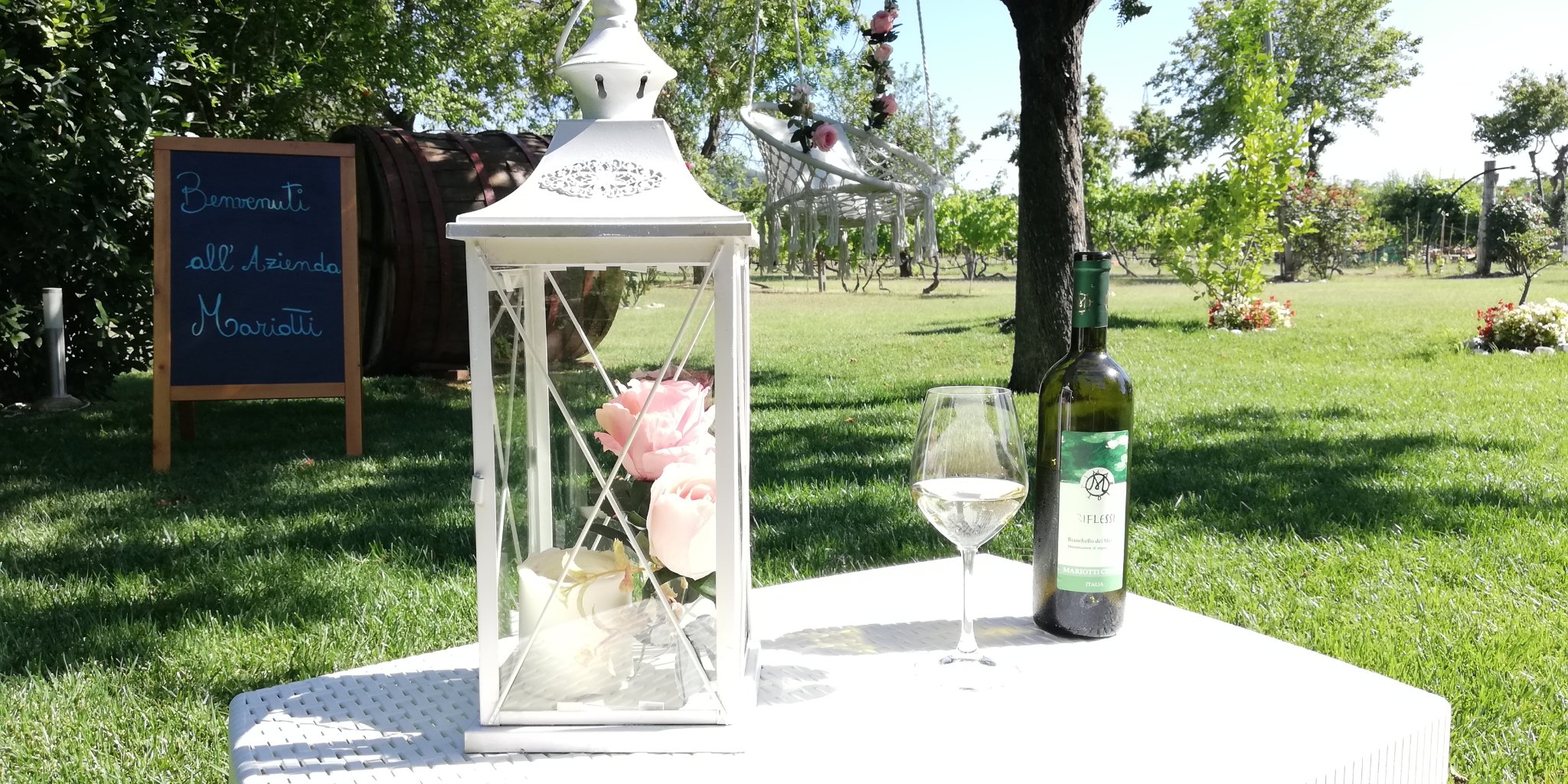 Visit Us
Azienda Agricola Mariotti
Address: Via delle Cave 3
61030 Montemaggiore al metauro
Phone: (+39) 0721 891370
Mobile: (+39) 346 0292041
FARM
EVENTS
PRODUCTS
Opening Hours
Monday

8:00 - 12:30 / 15:00 - 19:30

Tuesday

8:00 - 12:30 / 15:00 - 19:30

Wednesday

8:00 - 12:30 / 15:00 - 19:30

Thursday

8:00 - 12:30 / 15:00 - 19:30

Friday

8:00 - 12:30 / 15:00 - 19:30

Saturday

8:00 - 12:30 / 15:00 - 19:30

Sunday

Closed
Newsletter