Starting from tuesday may 2nd, we are inviting every wine lover to join our unique wine tasting experience taking place right next to our cellar door.
Event dates: monday to saturday from 09:00 to 11:00 / from 16:00 to 18:00.
This experience will include a taste of 6 wine lables of you choice, to be paired with delicious appetizers including cold cuts, cheese and croutons.
Price per person € 15,00
Reservation recommended
Book now your wine tasting experience throught WhatsApp at: 339-7536641
If you wish to organize your own event in our location, you may contact us at 339-7536641
Tastings and winery tours will be suspended from September 20th to October 10th for the grape harvest.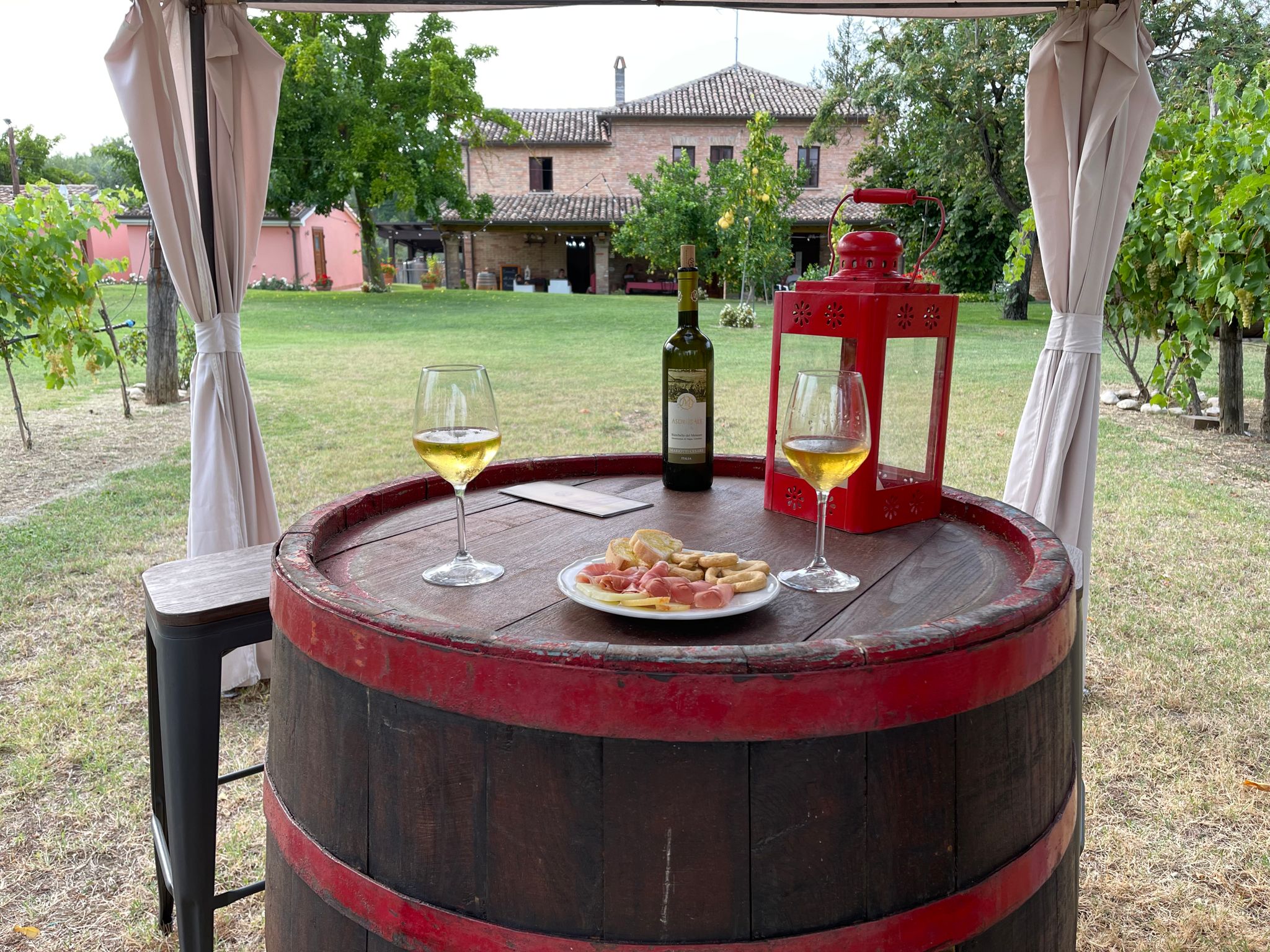 Visit Us
Azienda Agricola Mariotti
Address: Via delle Cave 3
61036 Montemaggiore di Colli al Metauro
Mobile: (+39) 346 0292041
(+39) 333 2727594 - (+39) 339 7536641
Tel:  (+39) 0721 622081
FARM
EVENTS
PRODUCTS
Opening Hours
Monday

8:30 - 12:30 / 15:00 - 19:00

Tuesday

8:30 - 12:30 / 15:00 - 19:00

Wednesday

8:30 - 12:30 / 15:00 - 19:00

Thursday

8:30 - 12:30 / 15:00 - 19:00

Friday

8:30 - 12:30 / 15:00 - 19:00

Saturday

8:30 - 12:30 / 15:00 - 18:00

Sunday

Closed
Newsletter