Le stelle nel bicchiere
Mariotti Farm helds, in coopertation with "Vite Maritata Centro di Ristoro", the most awaited event of the year: "Le Stelle nel Bicchiere".
Come and join us for a special evening with the stars in our magical and relaxing atmosphere of the countryside.
Date & Time: Saturday August 8th @ 20:30
While waiting the night of falling stars, you can enjoy our Chef 's specialties paired with our best wine lables and admire the shooting stars right in the middle of the Farm enlighted rows.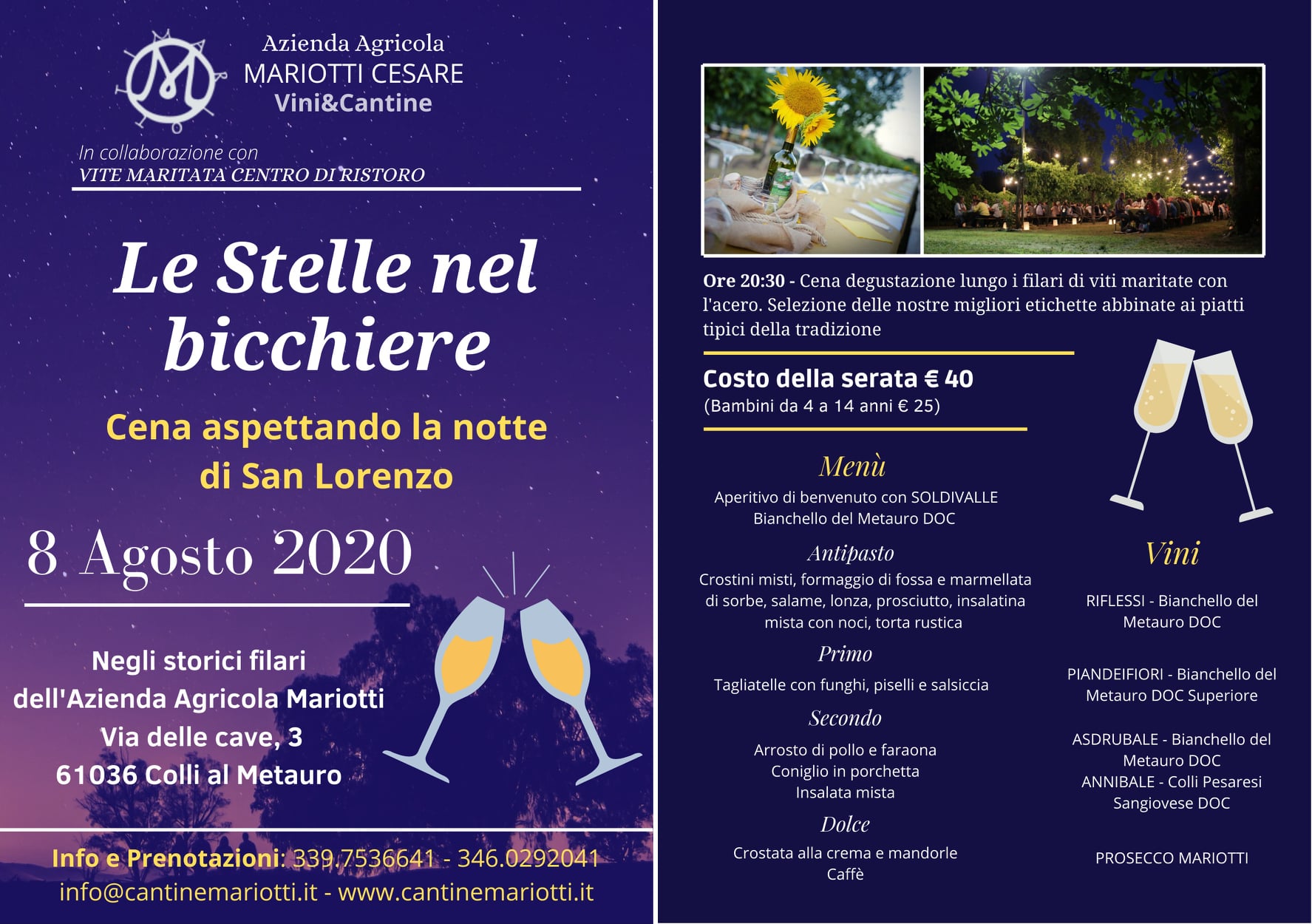 Visit Us
Azienda Agricola Mariotti
Address: Via delle Cave 3
61030 Montemaggiore al metauro
Phone: (+39) 0721 891370
Mobile: (+39) 346 0292041
FARM
EVENTS
PRODUCTS
Opening Hours
Monday

8:00 - 12:30 / 15:00 - 19:00

Tuesday

8:00 - 12:30 / 15:00 - 19:00

Wednesday

8:00 - 12:30 / 15:00 - 19:00

Thursday

8:00 - 12:30 / 15:00 - 19:00

Friday

8:00 - 12:30 / 15:00 - 19:00

Saturday

8:00 - 12:30 / 15:00 - 19:00

Sunday

Advance reservation required
Newsletter